Impressive
ANTHONY TOMMASINI (New York Times)
Mezzo Sahoko Sato Timpone... delivered with marvelous richness and sensitivity (Verdi Requiem)
JOYCE TAYMER, Worcester Telegram
She sang with the voice of an angel.
RICK JUSTICE (Charleston Daily Mail)
Hilarious
JOSE SOLIS (StageBuddy.com)
'Sahoko Sato Timpone gleefully embraces The Dragon Lady stereotype for her mirthfully steely characterization as Ms. Soon-Yi Nam.' (Figaro 90210)
DARRYL REILLY (TheaterScene.net)
...page Cherubino (saucy mezzo-soprano Sahoko Sato (Timpone) in a great turn)...
WAYNE MEYERS (Oneida Daily Dispatch)
...together with Japanese mezzo-soprano, Sahoko Sato (Timpone) —turns the operatic "A Time to Say Goodbye" into a thrilling encounter between the human voice and Zollar's Miley one on trumpet.
AUL D'GAMA ROSE (All About Jazz)
Latest News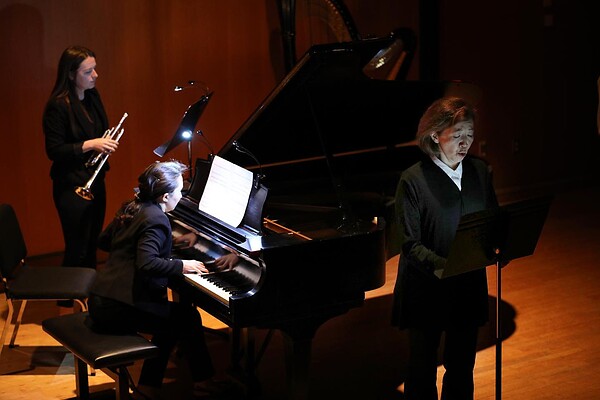 17 February 2023
Galina Ustvolskaya's Symphony No. 4
Powerful piece by Russian female composer, Galina Ustvolskaya with the Polymorphia's Silenced Voices concert series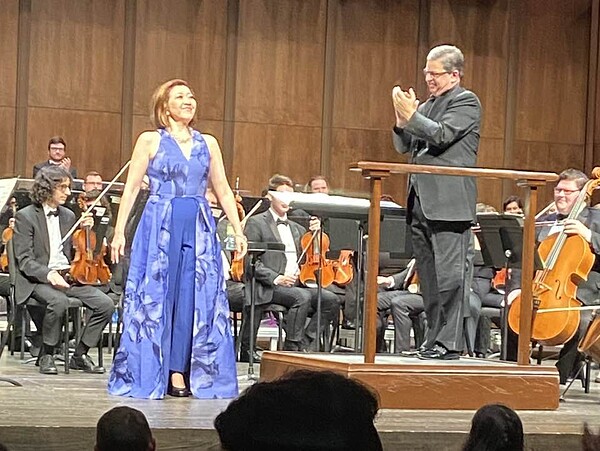 5 February 2023
Mahler's Rückert Lieder
Sahoko performed Mahler's Rückert Lieder with FSU University Symphony
Latest Recording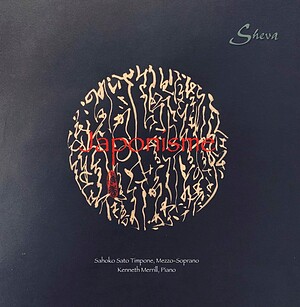 Songs of Japonisme
Sheva Collection SH273
Released from Sheva Collection in 2021!
Digital Streaming on January 7, 2022!
Songs of Japonisme
Early 20th Century Art Songs from Japan and the West
Sahoko Sato Timpone, mezzo-soprano
Kenneth Merrill, piano
Click here for CD Booklet
Recording Information and Credits
Date recorded: May 21-24, 2018
Place recorded: Concert Hall, The Performing Arts Center at Purchase College, Purchase, NY
Performers:
Sahoko Sato Timpone, Mezzo-Soprano
Kenneth Merril, Piano
Andy Biskin, Clarinet
Recording Producer: Nathan Brandwein
Recording Engineer: Silas Brown
Sound Editor: John Bowen
Funded by:
Florida State University First Year Assistant Professorship Award
Florida State University College of Music Lucille P. and Elbert B. Shelfer Professorship Fund
Cover Art: Masako Inkyo "十六夜の月- Moon on the 16th Night of Lunar Month"
Photo: Ron Rinaldi
Research Advisor and Forward: Jun-ichi Sato
Liner Notes Editors: Anne Siviglia and Rebecca Cypess
Czech Diction Coach: Pavlina Horáková
Japanese Traditional Recitation Coach: Sumie Kaneko
Special Thanks
This recording was made possible through the generous support and guidance from the following individuals:
David Frost, Rebecca Davis, Ryoko Takei, Patricia Flowers, Valerie Trujillo, Michelle Pohto, Ron Raines, Ira Siff, Chantal Balestri, Dan Sedgwick, Abra Bush, Yoko Igarashi, Hiro Honshuku, Edward Kamens, Joseph Manning, Naomi Manning, Eijiro Kai, Holly Decorzent, Ayako Nakura, Wakako Kawasaki, Dean Timpone, Kunitaka Sato, and Rosemarie Timpone
07 January 2022